The Project
Overall, this project for our client created better safe storage areas and improved workflow. These improvements allow them to maintain the high level of key housekeeping practices required at the facility.
Our Client
Our client for this project was Speedy, Tamworth, part of Speedy Hire plc. The site at Tamworth is a National Distribution Centre serving as a central hub for the company's product holding and distribution operations. USS are a preferred supplier to Speedy as we offer the kind of complete warehouse storage and racking solutions that work for them and have been doing so for many years.
The Challenge
We have completed numerous projects for this site including pallet racking installations and supplied other warehouse products such as wooden pallets and collars as well as a stretch wrap machine to wrap pallets. Recently, we supplied easy-to-install bespoke toughened glass protective sneeze screens for the office desks to keep staff safe in these Covid-19 times.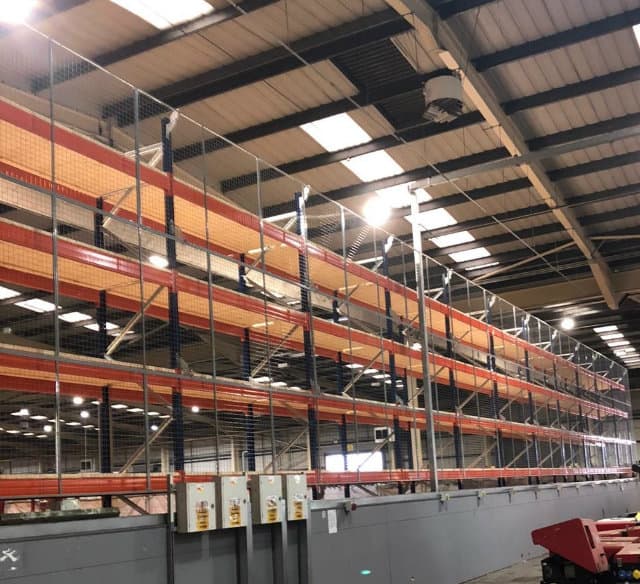 Ultimately, Speedy come to USS for warehouse storage solutions, office, and supply chain needs primarily due to the exceptional service we offer.
It's often the case that we return to a site to help resolve issues that have developed over time as businesses grow and change.
In this instance, our client wanted to increase storage for items that would otherwise take up floor space and in particular, create more storage for power tool products. We also created safe storage for generators.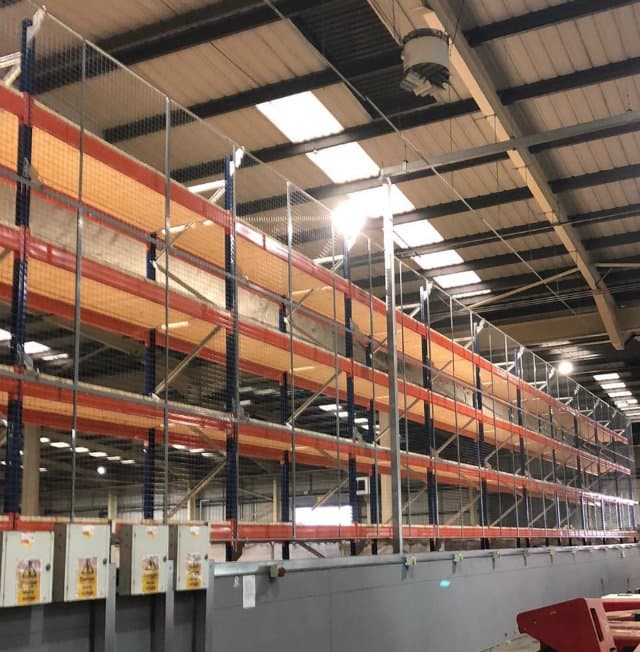 When Speedy enquired, we visited the site to ascertain what they were trying to achieve. After the visit we were able to create a quote to cover exactly what was needed.
Upon receiving the go-ahead to carry out the works we commenced the work to install the pallet racking.
The racking we installed has four levels and to facilitate the additional storage needed for the generators, we raised the bottom beam level to create extra space.

In total, we supplied and installed 11 bays of Kimer pallet racking measuring 6 metres high x 1100mm deep x 2700mm wide; we installed 4 beam levels per bay and fitted anti-collapse mesh to the back to prevent items falling, keeping the workspace safe.
And Finally
Speedy now have increased storage capacity at their Tamworth facility that provides more space for products and has improved both the work-flow and staff working areas.